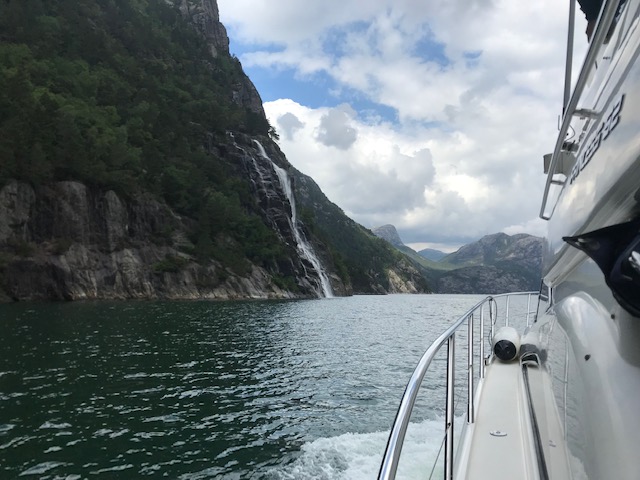 Lysefjorden inkl. Pulpit Rock
(3 – 4 timer)
This guided tour takes you through several local landmarks in Stavanger and Lysefjord including Fantahåla, Jettegryta, Prekestolen, Geitene, Henganefossen, etc.
Experience the fantastic atmosphere sailing on the fly bridge with family, friends, spouse or colleagues when travelling toward the Lysefjord on a sunny day, where the mighty mountain sides meet the blue fjord.
powerful mountain sides that meet the blue fjord.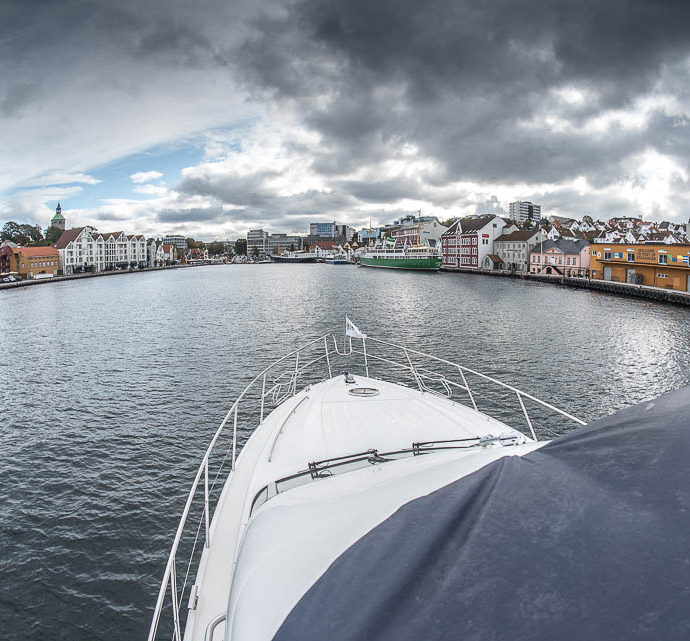 City-islands
(2 – 3 timer)
This tour takes you through the city-islands off Stavanger. Here it is warm and quiet, we go at a slow speed to make the trip a social and pleasant experience for the passengers. This is the trip if you want a day / evening trip with friends or colleagues and eat shellfish or tapas on board before we set you off where you wish.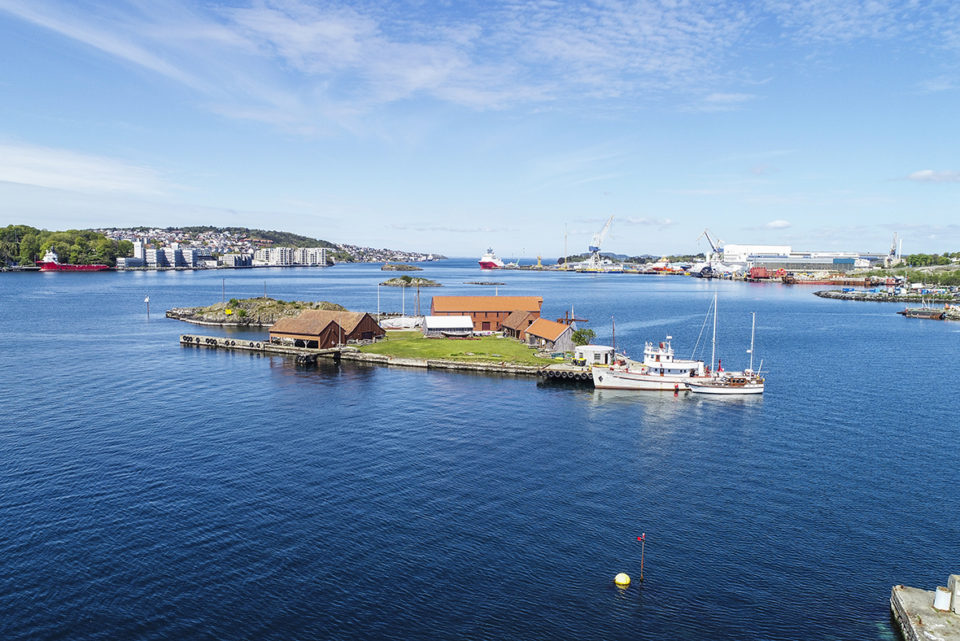 Custom trip
Examples on tours that can be adapted after the customers wishes:
• Company excursions
• Surprise trips
• VIP-transport
• Friend trips
• To and from Viking stadium
• Wedding transport
• Birthday tours
General information about the tours:
We wish to adapt all tours after your needs and wishes. This is related to food, catering and tour length. Customers can decide the route including start and finishing point depending on quay availability.
The price covers yacht charter with captain and is independent of the passenger count.
Approximate price per hour: 5 500 – 6 000 NOK eks.VAT, inkluderer guiding og service ombord.
Pices 2023 is from 6700 NOK eks.VAT
On transport trips we have special prices
Send in a request for an offer.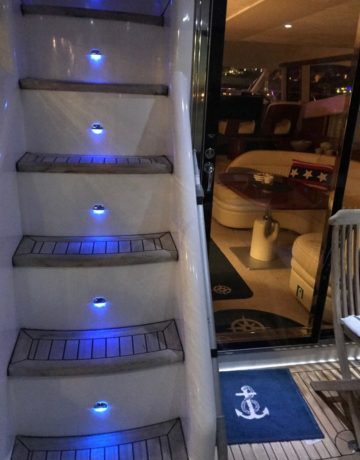 Dette ble en perfekt kveld på sjøen - En helt fantastisk flott tur rundt By øyene. Har bodd i Stavanger i over 30 år, men aldri opplevd by øyene fra sjøsiden. Det var utrolig kjekt.
Hyggelig mannskap... read more som var flinke til å guide.
Båten var en drøm med god plass og gode fasiliteter .
Fersk sjømat smakte nydelig ute på dekk. Takk for en uforglemmelig tur på sjøen.

Tone Ragnhild R


12. June 2021